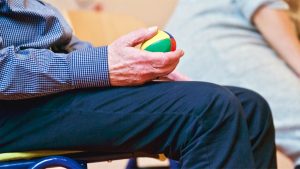 Psilocybin assisted therapy is blooming. But it may still be challenging to find heart-centered certified therapists who include magic mushrooms or other psychedelics as part of their practice. Support with psilocybin therapy is easier to find than you may think and we're here to point you in the right direction.
Shrooms are getting more mainstream attention for being valuable tools in therapy for those who live with long-term mental illness such as depression, anxiety, PTSD, and others. Unlike many other pharmaceutical drugs, psilocybin does not create addiction or dependence, and does not alter your brain chemistry in a harmful way.
Read on to learn how you can find psilocybin guided therapy near me and join our global community of like-minded souls who are also on this journey towards self-healing and reaching your highest truth and potential.
If you're ready to use psilocybin as part of your conventional therapy, apply for microdosing here and we'll help you get started.
The Importance of Evidence-Based Best Practices
For many, evidence based practices are important to take any medicine or therapy seriously.
Evidence based practices are defined by the Center for Disease Control (CDC) as:
"…the conscientious, explicit, and judicious use of current best evidence in making decisions about the care of individual patients. The practice of evidence based medicine means integrating individual clinical expertise with the best available external clinical evidence from systematic research."
When it comes to psychedelics, the decriminalization of psilocybin in places like California and Portland have made access to researchers much easier. So more sophisticated studies can be conducted on the benefits of shrooms for long term therapy.
This is a major step towards helping psychedelics come out of the shadows and be accepted as a viable practice for so many who can benefit from psilocybin therapy.
Psilocybin Therapy Researchers Who Are Leading the Way
Most laws are not yet friendly towards psychedelics as a viable medicine and tool for therapy. But many pioneers persevere. Here are just some who continue to lead the way towards psilocybin legalization and research that will lead to evidence based practices and therapies.
James Fadiman
Known as "the father of microdosing," James Fadiman has been collecting anecdotal evidence from micro-dosers since 2010. He was the first to develop a standard protocol for microdosing (The Fadiman Protocol) For people to stick to a proposed schedule and keep track of their well-being.
He has presented his findings from these reports which have helped convince others that the benefits of psilocybin are more than just a placebo effect. Psilocybin assisted therapy has measurable effects on different regions of the brain. Fadiman's work has been vital in pushing for clinical trials.
The Fadiman Protocol is simple to do on your own. If you would like to begin microdosing, apply here and we'll connect you to trusted third-party suppliers who will guide you every step of the way.
The Johns Hopkins Center for Psychedelic and Consciousness Research
The Johns Hopkins Center was the first to receive a US Federal Grant for psychedelic research in fifty years. The National Institutes of Health awarded four million dollars to investigate the therapeutic effects of psilocybin on tobacco addiction.
This is a monumental breakthrough for research into the clinical applications of psilocybin and other psychedelics.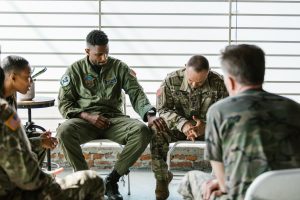 It shows that the National Institute on Drug Abuse of the National Institutes of Health support the evidence of psilocybin guided therapy and are putting the money into making it a viable option for anyone wanting to find psilocybin therapy near me.
Multidisciplinary Association for Psychedelic Studies
One of the principles behind MAPS is Consciousness Without Criminalization. They have been one of the leaders in scientific research and education into the benefits of psychedelics and marijuana for therapy.
MAPS has long advocated for bridging mainstream medicine with the marginalized by uniting communities and perspectives.
Their published studies on the effects of MDMA for PTSD and other mental illnesses are helping to usher in a new paradigm for mental well-being.
They regularly post about psilocybin and psychedelic research studies and events all around the globe. 
What the Psilocybin Therapy Research Shows So Far
Preliminary research shows that psilocybin guided therapy helps create new neural pathways in the brain which may help you see challenges in a new light and even break out of old habitual patterns more readily.
James Fadiman has presented his anecdotal evidence to show that magic mushroom microdosing can help with a plethora of issues, including and not limited to:
Asperger's

"academic anxiety"

ease in social situations

bipolar disorder

mood elevation during depression

technical creativity

concussions

tapering off coffee, cigarettes, Adderall, and antidepressants

ice pick and cluster headaches

improved health habits

focus and learning

menstrual pain

decrease in trauma trigger

procrastination

shingles
Finding Psilocybin Assisted Therapy Near Me
Most psilocybin guided therapy in the United States is found in California.  It is one of the few States which have currently decriminalized magic mushrooms. But even if you are not in the Golden State, many of these therapists are able to work remotely.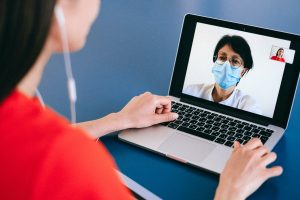 Due to the global pandemic in 2020, many livelihoods had to switch to an online format. This includes therapy.  Remote psilocybin therapy is not too different from regular therapies which have gone virtual. 
So you can find a therapist who is based in California or anywhere in the world even if you are not physically located there yourself. All you need is an internet connection and a microphone.
To find a qualified psychedelic assisted or integration therapist, you can contact organizations that are training psychedelic and psilocybin aided therapy research. They will often have lists of graduates who are ready to take on patients.
You also have the option of finding "Trip-Sitters" who may not have degrees in therapy or medicine, but have specific training on how to safely support you through a psilocybin trip.
Finding a psilocybin therapist is very similar to finding a conventional therapist. You may have to look around for different people until you find one who can support you properly in your desired outcomes.
Psilocybin guided therapy may be what you need for long term mental health. We can help guide you. Apply for microdosing now and schedule a call with our support team who will assist you with all your questions about microdosing.
ADDITIONAL SOURCES:
https://www.trippingly.net/lsd-studies/2018/6/14/psychedelic-integration-list
https://www.psychedelicpassage.com/how-to-find-psychedelic-assisted-therapy-near-me-a-guide/
https://psychedelic.support/resources/how-to-find-the-best-psychedelic-integration-therapist-for-you/